Defining the PCB Connect Group PCB Capabilities
The information contained within our technology capabilities plan outlines the technologies that the PCB Connect Group offers as a standard today and our development activity for the future. This is not an exhaustive list of our technology & product types but is provided as an overview to demonstrate the kind of product we are manufacturing and the working tolerances we achieve.
Our capabilities are divided into two categories, "working" capabilities, which show the current extent of our capability & "developmental", which shows the next phase of our technology development across our business.
For further information about the PCB Connect Group's PCB capabilities, contact one of our technical experts in your local PCB Connect Business.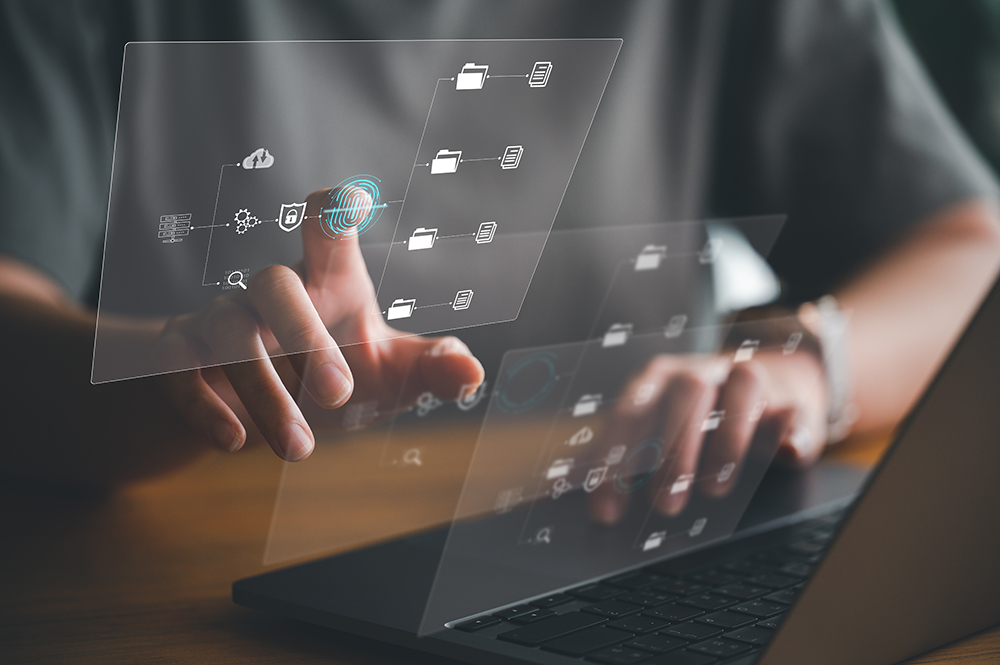 | CAPABILITY ELEMENT | WORKING CAPABILITY 2022 | DEVELOPMENTAL CAPABILITY (2022-2023 HORIZON) |
| --- | --- | --- |
| Layer Count Production & QTA | 1-40L Production & Quick Turnaround | >60 Layer |
| Maximum Board Size (mm) | 1100 x 610 | 1400 x 610 |
| Board Thickness Range (mm) | 0.15 to 10mm | 0.15 to 14mm |
| Board Thickness Tolerance | T<1.0 mm:±0.08mm; 1.0≤T<1.6mm:±0.13mm; 1.6≤T<2.0mm:±0.15mm; 2.0≤T<2.4mm:±0.20mm; 2.4≤T<3.0mm:±0.25mm; 3.0≤T<3.5mm:±0.28mm; 3.5≤T<4.0mm:±0.30mm; T≥4.0mm: ±10% | T<1.0 mm: ±0.08mm; 1.0≤T<1.6mm:±0.13mm; 1.6≤T<2.0mm:±0.15mm; 2.0≤T<2.4mm:±0.20mm; 2.4≤T<3.0mm:±0.25mm; 3.0≤T<3.5mm:±0.28mm; 3.5≤T<4.0mm:±0.30mm; T≥4.0mm: ±10% |
| CAPABILITY ELEMENT | WORKING CAPABILITY 2022 | DEVELOPMENTAL CAPABILITY (2022-2023 HORIZON) |
| --- | --- | --- |
| Standard Rigid Material | Shengyi, Elite, Kingboard, NanYa, TUC, Grace, Ventec, Isola, Taconic, Rogers, Panasonic, Nelco, ITEQ | Shengyi, Elite, Kingboard, NanYa, TUC, Grace, Ventec, Isola, Taconic, Rogers, Panasonic, Nelco, ITEQ |
| Low Loss Material Capability | Megtron-4 + 4S, S7038,S7439, S7439C,TU872SLK, FR408HR, EM-828, EM888, N4000-13 + N4800-20 range of materials, IT968 | Megtron-4 + 4S, S7038,S7439, S7439C,TU872SLK, FR408HR, EM-828, EM888, N4000-13 + N4800-20 range of materials, IT968 |
| Metal Base Partners | Berquist, Kinwong, Ventec, Doosan, Denka, Arlon | Berquist, Kinwong, Ventec, Doosan, Denka, Arlon |
| Ceramic Material Partners | Rogers, Arlon, Shengyi, Taconic | Rogers, Arlon, Shengyi, Taconic |
| PTFE Partners | Panasonic, Arlon, Rogers | Panasonic, Arlon, Rogers |
| CAPABILITY ELEMENT | WORKING CAPABILITY 2022 | DEVELOPMENTAL CAPABILITY (2022-2023 HORIZON) |
| --- | --- | --- |
| Maximum Copper Weight Inner Layer | 12 oz | 15 oz |
| CAPABILITY ELEMENT | WORKING CAPABILITY 2022 | DEVELOPMENTAL CAPABILITY (2022-2023 HORIZON) |
| --- | --- | --- |
| Maximum Copper Weight Outer Layer | 12 oz | 15 oz |
| CAPABILITY ELEMENT | WORKING CAPABILITY 2022 | DEVELOPMENTAL CAPABILITY (2022-2023 HORIZON) |
| --- | --- | --- |
| Min Line Width / Spacing(0.5oz) | 0.0762 mm | 0.0762 mm |
| Min Line Width / Spacing(1.0oz) | 0.0762 mm | 0.0762 mm |
| Min Line Width / Spacing(2.0oz) | 0.1524 mm | 0.1524 mm |
| Min Line Width / Spacing(3.0oz) | 0.1778 mm | 0.1778 mm |
| The Min Distance Hole to Copper | 0.15mm min | 0.15mm min |
| The Min Requisition for Laminate | ~+/-0.10mm | ~+/-0.10mm |
| CAPABILITY ELEMENT | WORKING CAPABILITY 2022 | DEVELOPMENTAL CAPABILITY (2022-2023 HORIZON) |
| --- | --- | --- |
| Min Line Width / Spacing (0.5 oz) | 0.0762 mm | 2/2 mil |
| CAPABILITY ELEMENT | WORKING CAPABILITY 2022 | DEVELOPMENTAL CAPABILITY (2022-2023 HORIZON) |
| --- | --- | --- |
| Controlled Impedance +/- % | +/-7% | +/- 5% |
| CAPABILITY ELEMENT | WORKING CAPABILITY 2022 | DEVELOPMENTAL CAPABILITY (2022-2023 HORIZON) |
| --- | --- | --- |
| Drill Bit Range | 0.15mm-6.8mm | 0.15mm-6.8mm |
| Minimum Mechanically Drilled Hole | 0.15mm | 0.10mm |
| Slot Tolerance | ~+/-0.0762 mm | ~+/-0.0762 mm |
| Minimum Slot Width | 0.4mm | 0.4mm |
| Minimum Distance Between Via Wall | 0.15mm | 0.15mm |
| Hole Wall Roughness | <25um | <25um |
| The Min Depth for Control Routed | 0.15mm | 0.15mm |
| The Depth Tolerance for Controlled Routing | ~+/-0.0762 mm | ~+/-0.0762 mm |
| The Max Depth for Backdrill | 6.0mm | 6.0mm |
| The Min Backdrill Hole | 0.15mm | 0.15mm |
| Backdrill Depth Tolerance | ~+/-0.1016 mm | ~+/-0.1016 mm |
| Backdrill Accuracy | ~+/-0.0508 mm | ~+/-0.0508 mm |
| Aspect Ratio PTH | 20:01 | 22:01 |
| Aspect Ratio Blind Via Hole | 0.8:1 | 1.4:1 |
| Finished Hole Tolerance PTH | ~+/-0.05 mm | ~+/-0.05 mm |
| Finished Hole Tolerance NPTH | ~+/-0.025 mm | ~+/-0.025 mm |
| Copper Plated Tolerance | <5um | <5um |
| CAPABILITY ELEMENT | WORKING CAPABILITY 2022 | DEVELOPMENTAL CAPABILITY (2022-2023 HORIZON) |
| --- | --- | --- |
| Colour for Soldermask | Green, Blue, Red, Yellow, Black, White | Green, Blue, Red, Yellow, Black, White |
| Soldermask Brands Available | Taiyo, Peters, Rongda, Lianzhi | Taiyo, Peters, Rongda, Lianzhi |
| Soldermask Thickness | At Trace Shoulder:>10 (0.01016 mm) On Copper Surface:>15 (0.01498 mm) | At Trace Shoulder:>10 (0.01016 mm) On Copper Surface:>15 (0.01498 mm) |
| Coverage for Soldermask Plug | 60% | 60% |
| Coverage for Resin Fill Plug | 100% | 100% |
| Minimum Solder Mask Dam | 0.10mm | 0.05mm |
| Minimum Solder Mask Clearance | 0.075mm | 0.025mm |
| CAPABILITY ELEMENT | WORKING CAPABILITY 2022 | DEVELOPMENTAL CAPABILITY (2022-2023 HORIZON) |
| --- | --- | --- |
| Available Silkscreen Colour | White, Yellow, Black | White, Yellow, Black |
| CAPABILITY ELEMENT | WORKING CAPABILITY 2022 | DEVELOPMENTAL CAPABILITY (2022-2023 HORIZON) |
| --- | --- | --- |
| Available Surface Finishes | ENIG, Immersion Tin, HASL,PB Free HASL, OSP, Plated Heavy Au, Immersion Ag, ENEPIG, ASIG, Selective Hard and Soft Gold | ENIG, Immersion Tin, HASL,PB Free HASL, OSP, Plated Heavy Au, Immersion Ag, ENEPIG, ASIG, Selective Hard and Soft Gold |
| CAPABILITY ELEMENT | WORKING CAPABILITY 2022 | DEVELOPMENTAL CAPABILITY (2022-2023 HORIZON) |
| --- | --- | --- |
| Au Thickness | 0.025-1.51um | 0.025-1.51um |
| Ni Thickness | 2-12 um | 2-12 um |
| Chamfer Angle | 15°~60° | 15°~60° On Copper Surface:>15 (0.01498 mm) |
| Chamfer Length | No Limit | No Limit |
| Chamfer Length Tolerance | ~+/-0.1 mm | ~+/-0.1 mm |
| CAPABILITY ELEMENT | WORKING CAPABILITY 2022 | DEVELOPMENTAL CAPABILITY (2022-2023 HORIZON) |
| --- | --- | --- |
| Profile Tolerance | ~+/-0.0762 mm | ~+/-3mil |
| The Min Routed Tooling | 0.8mm | 0.8mm |
| CAPABILITY ELEMENT | WORKING CAPABILITY 2022 | DEVELOPMENTAL CAPABILITY (2022-2023 HORIZON) |
| --- | --- | --- |
| Jump V-Score | Y | Y |
| The Min Distance for Jump V-Score | 5.0mm | 5.0mm |
| The Max Work Panel | 580*900mm | 580*900mm On Copper Surface:>15 (0.01498 mm) |
| The Max Board Thickness | 4.00mm | 4.00mm |
| The Tolerance for V-Score Remain Thickness | ±0.10mm | ±0.10mm |
| Angle | 30°, 45°, 60° | 30°, 45°, 60° |
| The Accuracy for the V-Score Both Sides | ~+/-0.1mm | ~+/-0.1mm |
| CAPABILITY ELEMENT | WORKING CAPABILITY 2022 | DEVELOPMENTAL CAPABILITY (2022-2023 HORIZON) |
| --- | --- | --- |
| Capacitance material (3M C-PLY) | 3M C-PLY | 3M C-PLY |
| Single Etch or Double Etch | Double-Sided Etch | Double-Sided Etch |
| Maximum Available Layer Count | 14L | 16L |
| CAPABILITY ELEMENT | WORKING CAPABILITY 2022 | DEVELOPMENTAL CAPABILITY (2022-2023 HORIZON) |
| --- | --- | --- |
| Peelable Soldermask | Available | Available |
| CAPABILITY ELEMENT | WORKING CAPABILITY 2022 | DEVELOPMENTAL CAPABILITY (2022-2023 HORIZON) |
| --- | --- | --- |
| Carbon Print | Available | Available |
| CAPABILITY ELEMENT | WORKING CAPABILITY 2022 | DEVELOPMENTAL CAPABILITY (2022-2023 HORIZON) |
| --- | --- | --- |
| Over 5.0oz Inner Layer | Available | Available |
| The Max Layers | 20L | 20L |
| CAPABILITY ELEMENT | WORKING CAPABILITY 2022 | DEVELOPMENTAL CAPABILITY (2022-2023 HORIZON) |
| --- | --- | --- |
| Available | Min via size: 0.3mm, Aspect Ratio: 10:1 | Min via size: 0.3mm, Aspect Ratio: 10:1 |
| CAPABILITY ELEMENT | WORKING CAPABILITY 2022 | DEVELOPMENTAL CAPABILITY (2022-2023 HORIZON) |
| --- | --- | --- |
| Accuracy | ~+/-0.1mm | ~+/-0.1mm |
| Aspect Ratio | 1:01 | 1:01 |
| CAPABILITY ELEMENT | WORKING CAPABILITY 2022 | DEVELOPMENTAL CAPABILITY (2022-2023 HORIZON) |
| --- | --- | --- |
| 1+N+1 | Available | Available |
| 2+N+2 | Available | Available |
| 3+N+3 | Available | Available |
| 4+N+4 | Available | Available |
| Any Layer Interconnect (ALIC) | Available | Available |
| CAPABILITY ELEMENT | WORKING CAPABILITY 2022 | DEVELOPMENTAL CAPABILITY (2022-2023 HORIZON) |
| --- | --- | --- |
| HDI Normal Core | ITQ, Shengyi, EMC | ITQ, Shengyi, EMC |
| HDI Normal Prepreg | 106/2113 | 106/2113 |
| CAPABILITY ELEMENT | WORKING CAPABILITY 2022 | DEVELOPMENTAL CAPABILITY (2022-2023 HORIZON) |
| --- | --- | --- |
| The Max Board Thickness | 10mm | 10mm |
| The Min Board Thickness | 0.3mm | 0.3mm |
| CAPABILITY ELEMENT | WORKING CAPABILITY 2022 | DEVELOPMENTAL CAPABILITY (2022-2023 HORIZON) |
| --- | --- | --- |
| The Max | 32L | 32L |
| CAPABILITY ELEMENT | WORKING CAPABILITY 2022 | DEVELOPMENTAL CAPABILITY (2022-2023 HORIZON) |
| --- | --- | --- |
| Min Line Width / Spacing | 0.0762 mm | 0.0762 mm |
| The Min Distance Hole to Copper | 0.15mm | 0.15mm |
| CAPABILITY ELEMENT | WORKING CAPABILITY 2022 | DEVELOPMENTAL CAPABILITY (2022-2023 HORIZON) |
| --- | --- | --- |
| Min Line Width / Spacing | 0.0762mm | 0.0762mm |
| The Min Distance Hole to Copper | 0.15mm | 0.15mm |
| CAPABILITY ELEMENT | WORKING CAPABILITY 2022 | DEVELOPMENTAL CAPABILITY (2022-2023 HORIZON) |
| --- | --- | --- |
| The Min Laser Vias | 0.075mm | 0.075mm |
| Aspect Ratio | 1:01 | 1:01 |
| CAPABILITY ELEMENT | WORKING CAPABILITY 2022 | DEVELOPMENTAL CAPABILITY (2022-2023 HORIZON) |
| --- | --- | --- |
| LDD | Yes | Yes |
| Large Window | Bigger than Hole Size for 0.075mm (Single Side) | Bigger than Hole Size for 0.075mm (Single Side) |
| Same Window | Ok | Ok |
| CAPABILITY ELEMENT | WORKING CAPABILITY 2022 | DEVELOPMENTAL CAPABILITY (2022-2023 HORIZON) |
| --- | --- | --- |
| Filled Vias by Plating | Available | Available |
| CAPABILITY ELEMENT | WORKING CAPABILITY 2022 | DEVELOPMENTAL CAPABILITY (2022-2023 HORIZON) |
| --- | --- | --- |
| Copper Foil (1/4oz, 1/3oz, 3/8oz) | Available | Available |
| Registration | ~+/-0.1mm | ~+/-0.1mm |
| TECHNOLOGY ELEMENT | PCB CONNECT GROUP CAPABILITY OVERVIEW |
| --- | --- |
| Available Layer Count | Single & Double Sided up to 6L Multilayer |
| EMI Shielding Available | Silver Paste Covered with Yellow Ink |
| Minimum Line Width and Space | 25um/25um Single Sided and 40um/40um 2L |
| Finished Copper Weight | 18um to 70um |
| Maximum Delivered Panel Dimensions | 600mm x 450mm |
| Available Surface Finishes | ENIG, Electrolytic Gold Plating, OSP |
| Smallest Laser Drilled Hole Size | 0.10mm to 0.057mm Advanced |
| Finished Board Thickness | 0.05mm to 0.8mm |
| Solder Mask and Resin Plugged Vias | Solder Mask and Resin Plugged Vias to IPC4761 Type VI |
| Material Systems Available | Polyester, Polyimide, PET, PEN |
| Outline Profile | Laser, Punch, Rout |
| TECHNOLOGY ELEMENT | PCB CONNECT GROUP CAPABILITY OVERVIEW |
| --- | --- |
| Available Layer Count | 4-20 Layer |
| Copper Weight Finished | 18um to 70um |
| Laminate Systems Available | RA Copper, HTE Copper, FR-4, Polyimide, Adhesive |
| Minimum Line Width and Space | 2.5mil Minimum Line Width and Space |
| PCB Thickness | 0.3mm to 3.5mm |
| Available Surface Finishes | ENIG, Immersion Tin, HASL, PB Free Hasl, OSP, Heavy Plated Au, Immersion AG, ENEPIG, ASIG, Selective Hard and Soft Gold, Rhodium |
| Smallest Mechanically Laser Drilled Hole Size | 0.10 to 0.07mm Advanced |