PCB Connect - Quality Control
THERE ARE MANY DEFINITIONS FOR QUALITY,
WE KNOW WHAT IT IS FOR US
Printed circuit boards
from the right producer
at the right time
in the right quality
In order to achieve this, it is all about control – Our quality control is made step by step, process by process, by our own people, from our first contact to point of delivery. As a customer to PCB Connect you define what you need – we know how to achieve it.
Quality is easy to define, a different thing to achieve!
In order to be able to select the most suitable production and the most effective PCB supply for your product we carefully evaluate all our partners before we approve them and after approval we will carefully follow up, control and develop their performance. Factories are different, their production is designed based on the type of PCBs, their capabilities and volumes they focus their production for. Based on this, evaluations need to be planned based on these differences. Not only do PCB Connect have the knowledge, experience and resources available to evaluate and follow up suppliers, we will also evaluate the supplier based on what we consider the factory can produce.
Our logistical process starts with your order. Your delivery date will be monitored from first registration until delivery has been signed at your point of delivery.
Your order will be monitored and controlled by our own employees in China and Europe, from our own warehouses, and by our own employees directly in factory.
All so you shall feel safe with receiving your order in the right time.
In order to be able to deliver the right quality, we need to understand your quality expectations. Initially we carefully review your requirements, both unique requirements for a specific part number as well as general requirements. We will review your designs and production files and if needed assist you with technical guidance.
Based on your requirements and expectations we will carefully select the most suitable factory to produce your PCB, we will monitor your production and your PCBs will be inspected for compliance by our own PCB inspectors (Certified IPC Specialists), before we deliver them to you.
All so you shall feel secure with receiving your order in the right quality.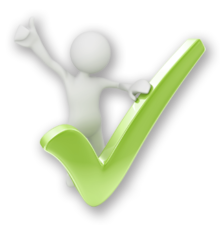 IATF16949 | OHSAS 18001 | AS9001 | | NADCAP
ISO 13485 | UL (US and CANADA)