PCB Connect - Printed Circuit Boards for your PCB challenges.
PCB Connect - Printed Circuit Boards for your PCB challenges.
As a global business PCB Connect has a responsibility to understand environmental challenges and to be proactive in doing our part to care for the global environment.
We started our environmental work in 2007 and since 2008 we have been certified according to ISO 14001. The process of becoming certified to ISO 14001 has led us to evaluate every aspect of our business and to challenge ourselves and our extended supply chain to make impactful environmental changes.
Every year we evaluate our work and plan for future improvements. Our environmental work and performance is documented in our yearly environmental report, including information about our work, our impact and our plans.
If you would like more information, please contact us.
In our environmental work we follow a PDCA process involving not only our own work but also our suppliers and if we can also our customers:
Defining focus areas and targets
during this stage we will review and analyze our environmental aspects and based on that define our targets and plan on how to proceed with our work. During this stage our process owners and management discuss and decide about our focus and our targets for our continued environmental work, both on short term and long term.
Define how to continue
Based on the decided focus we will share information, involve related people and define how to continue our work. Information sharing involves targets, procedures, and activities and will be shared downstream within our processes to reach all people.
Implement and perform planned activities
New routines, responsibilities, instructions and work procedures need to be reviewed based on the planned activities in order to be fully implemented. Activities will then be implemented fully and performed as planned.
Follow up and review compliance and performance
In order to know that our work is effective we will follow up our performances and we will also through audits both in factory as well as internally control our compliance both with our own targets and plans as well as according to laws and our own policies.
Analyze results and take actions
Based on the results from our follow up and our reviews we will have possibility to analyze and to act quickly when needed.

Did you know that transportation by Air leads to almost 19 times more emission of CO² than same transportation by Sea?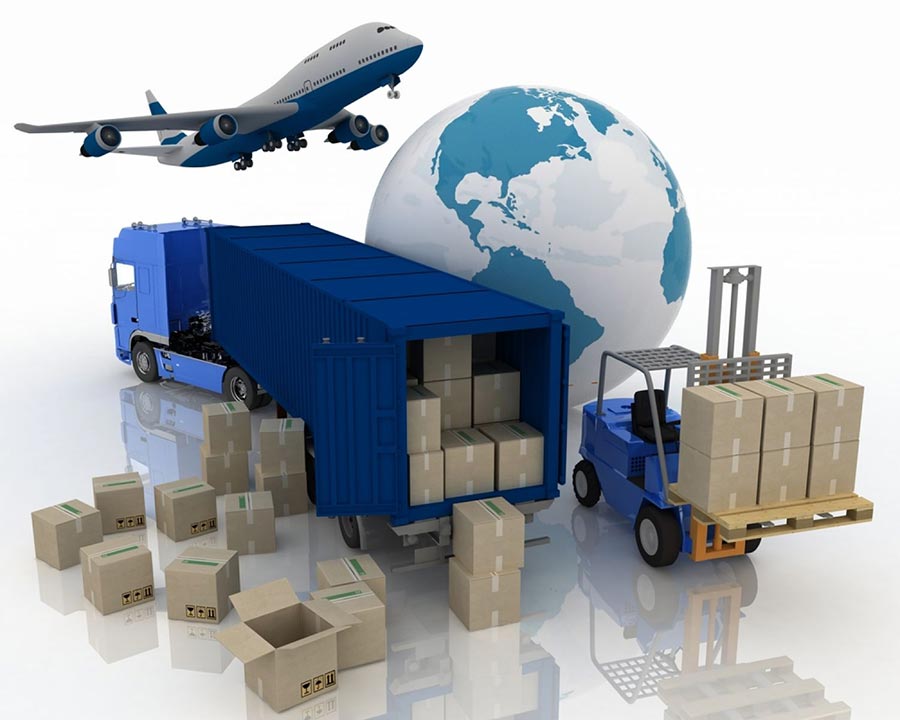 We are well aware about our own as well as transportations effect on the environment. And we know that we all must take responsibility and be aware of this. That is why we have decided that we can make a difference.
At an early stage in our environmental work we defined transportation as one of our significant environmental aspects. During 2009 we started analyzing our transportation flow and have determined our emission of CO² for our whole logistical process.
This has resulted in a great awareness about where we can improve, and where we have the greatest possibility to make a difference!
REACH – Registration Evaluation and Authorization of chemicals
The REACH regulation No 1907/2006 was adopted in the EU on December 18. 2006 and came into force on June 1, 2007. REACH stands for Registration Evaluation and Authorization of Chemicals. REACH will apply to thousands of substances that are used either to make or are present in electrical equipment.
REACH has been adopted in the EU because of concerns that chemicals are causing a significant number of cases of cancer and asthma.
Reach not only affect manufacturers and suppliers that import the Chemicals to EU, but also has obligations for manufacturers of components, PCBs, sub-assemblies and equipment both in and outside EU.
PCB Connect Ltd has analyzed and investigated our obligations and also implemented needed activities in order to fulfill the requirements and to act on potential updates.
ROHS – Restriction of Hazardous Substances
The ROHS directive was initially taken into effect on 1 July 2006, required to be enforced and become law in each member state within the European union. This directive restricts, with exceptions, the use of hazardous materials in the production of various types of electric and electronic equipment.
PCB Connect has analyzed and investigated our obligations and also implemented needed activities in order to fulfill the requirements and to act on potential updates.
3TGs/ Conflict Minerals/ DRC Conflict free Minerals
According to SEC. 1502 of the Dodd-Frank act.
"DRC conflict-free" is defined to mean the products that do not contain [conflict] minerals or their derivatives determined to be directly or indirectly financing or benefit armed groups in the DRC or an adjoining country (Sudan, Uganda, Rwanda, Burundi, United Republic of Tanzania, Zambia, Angola, Congo, Central African Republic).
PCB Connect has implemented activities both internally and within our supply chain for review of due diligence regarding conflict free minerals.
For more information or questions concerning REACH, ROHS or conflict minerals please contact us.