PCB Connect was founded 2004 in Stockholm by Jonas Pettersson and Lars Nilsson. Since then, PCB Connect has organically expanded and has become one of the leading suppliers of Printed Circuit Boards.
PCB Connect is since 2010 organized as a corporate group, PCB Connect Holding AB and 10 other companies spread over 17 different locations as printed circuit boards manufacturer.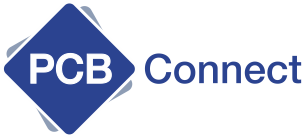 Your partner in a
long term and profitable
circuit board supply!
PCB Connect should, through our long experience and knowledge help companies to be more competitive and more valuable on their market.
By refined logistics and handling of both customer information as well as printed circuit boards we secure our customers production and keep a long-term collaboration in focus. PCB Connect contributes to a quick and cost-efficient flow.
Our Vision is simple, we shall be our customers obvious choice when selecting the right partners for their printed circuit board supply.
Service – We make a difference
Understand and meet customer expectations, we take responsibility, act quickly and are willing to make a difference and offer a better service
Flexibility – Your needs, our solution
We adapt to changing needs, find and present solutions, not limitations.
Availability – Global partner with local presence
Customers shall, supported by PCB Connect feel that they are close and have access to the best, most reliable, and most effective PCB solutions in the world.
Openness – Crossborder communication
Through great openness and communication between all parties we create long term relationships for our customers, our suppliers and PCB Connect.
Stability – Long term focus
We believe that a long term focus is the key to build stable and high quality solutions and enable possibilities to drive continuous improvements. Our long term focus is prioritized not only internally but also for our cooperations, relations and organisational structure.
PCB Connect is a company with worldwide business, different cultures, laws, and opinions are part of our day.
Through our business we have been given a great position to be part of and able to make a difference.
We are people and our policies define not only what we are, who we are and how we act, it also defines what we shall achieve and what is expected from us within PCB Connect, our partners, in order to deliver the best support to our customers.
Policies are shared internally and within our supply chain and are yearly reviewed by our management.
Below you can read more about some of our policies: