YOUR PARTNER IN PROFITABLE
PRINTED CIRCUIT BOARD SUPPLY
PRINTED CIRCUIT BOARDS WITH MODERN SOLUTIONS
PCB Connect is one of the leading suppliers of Printed Circuit Boards. We shall, through our long experience and high competence, contribute to make our customers more competitive and valuable on their market. By refined logistical solutions and careful handling of both customer information as well as our Printed Circuit Boards we are a part of our customers supply chain and secure our customers production with a long-term collaboration in focus.
PCB CONNECT SHALL BE YOUR OBVIOUS CHOICE FOR YOUR PRINTED CIRCUIT BOARDS.

Understand and meet customer expectations, we take responsibility, act quickly and are willing to make a difference and offer a better service.
We adapt to changing needs, find and present solutions, not limitations. Your needs - our solution.
Customers shall, supported by PCB Connect feel that they are close and have access to the best, most reliable, and most effective PCB solutions in the world.
Through great openness and communication between all parties we create long term relationships for our customers, our suppliers and PCB Connect.
OUR DEFINITION OF QUALITY CONTROL
PRINTED CIRCUIT BOARDS FROM THE RIGHT PRODUCER AT THE RIGHT TIME AND QUALITY.
We achieve that through a cross border perspective, not only can we focus on controlling our own processes, we must also understand our customers as well as involving our suppliers.
LEADTIMES – STANDARD PRODUCTIONS
PCB Connect can offer you a Quick Turn Around (QTA) expertise as well as production based on standard leadtimes. We will provide all ranges from quick prototype series in an initial phase to fast pre-series and volume series.
Depending on your requirements and the production needed we will support you with the most efficient lead time based on your needs.
Send us your RFQ for more information about best leadtime for your product.
GLOBAL PARTNER & LOCAL PRESENCE
PCB Connect operates globally from 17 countries with our group headquarter in Stockholm, Sweden. We have a global perspective but we are well aware of the importance of our local presence. We believe in operating close to our customers at the same time as we are on site at our suppliers. Our local presence gives us a high understanding of each market, needs, expectations and cultural differences. It also enables us a high flexibility and a possibility to act quickly when needed.
PCB Connect with our wide network and tuned structure is well prepared and focused on solving your PCB Challenges.
STEADY ORGANIC GROWTH (SEK)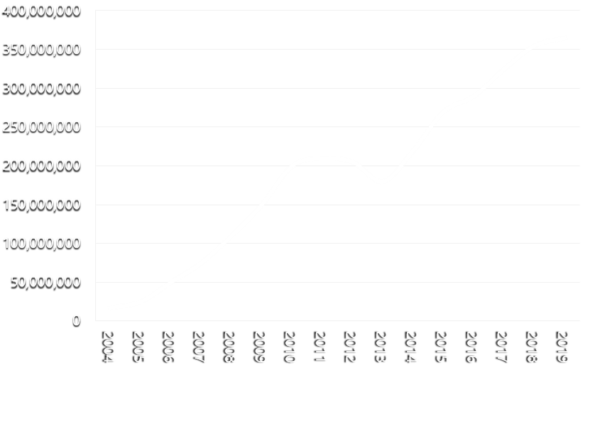 Our logistical process starts with your order. Your delivery date will be monitored from first registration until delivery has been signed at your point of delivery.
Through a wide network of transport providers combined with our own warehouses we are able to offer a wide flexibility in logistical solutions. Based on your need we can offer solutions fit for your use, for example solutions based on forecasts, buffer stocks, call off systems and/ or consignment stocks.
Please contact us to discuss the best solution for you.