PCB Connect in Finland receive the Diamond AAA, certification that assure credit and high quality
PCB Connect OY, part of PCB Connect Group, is verified with credibility, reliability and minimum risk as a certified company.
The certificate, provided by Bisnode, assure to companies that has high quality in their processes, financial health and confirm a strong position on the market. In Finland, only 348 companies hold the Diamond AAA certification.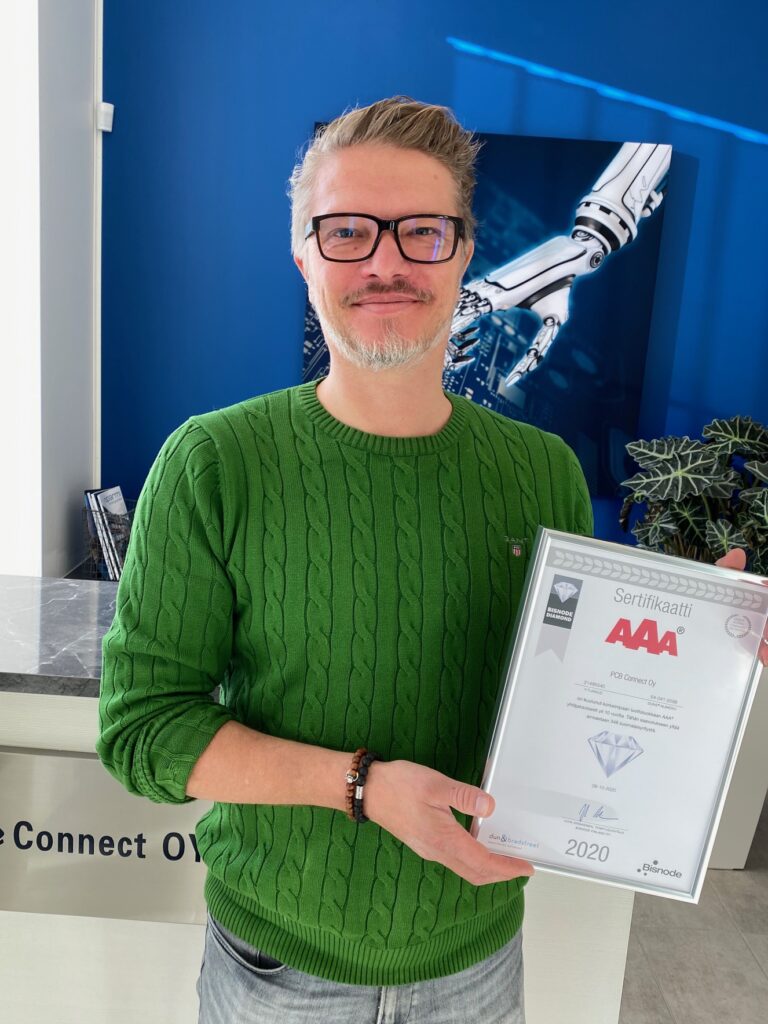 Marko Timonen, Managing Director at PCB Connect in Finland says "we are proud to get this great achievement! The certification shows credibility, which is a key factor in the PCB Market. PCB Connect OY will reach 13 years in November, so this became a great present to us. I like to thank all the OY team to make this possible".
PCB Connect OY
FINLAND
+358 344 759 90