Chinese New Year 2021: Are your PCB orders prepared?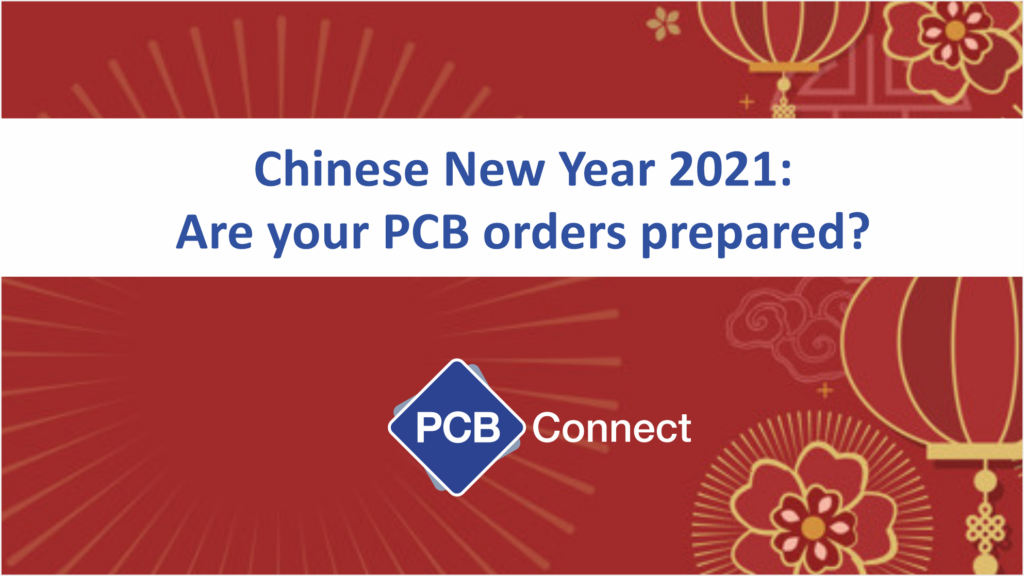 The Chinese New Year Holiday is coming! From around February 11th to February 26th, our factories in China will be closed, which might affect the production of your printed circuit boards.
You can prepare yourself to avoid major supply chain disruption placing your orders as early as possible which covers the production volumes for at least the coming months. The most important thing is to secure your PCB production.
Together we will plan the best solution for your needs!
Our teams are prepared to help you to set up your requests and answer any doubt that you may have! Do not hesitate to contact your local PCB Connect office for further information about lead time and recommendations for your order planning.
Other Chinese Holidays to be aware of in 2021:
Chinese New Year, 11–26 Feb 2021
Labor Day, 1–3 May 2021
Dragon Boat Festival, 14–16 Jun 2021
Mid-Autumn Festival, Tue, 21 Sep 2021
National Day of the People's Republic of China, 1–3 Oct 2021
Golden Week, 1–7 Oct 2021